Queen Anne's Lace is a wild flower that grows all over Iowa. Betty has developed a firing process for her pottery which includes a real flower on each of her hand made pieces. The firing process burns away the flower leaving a negative image. Every piece is an original since no two flowers are the same. The beautiful pottery comes in four different colors: Green, Brown, Country Blue and Cobalt Blue. All pieces are able to be used in the oven, microwave, and are dishwasher safe.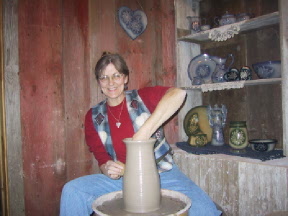 Betty on the throwing wheel.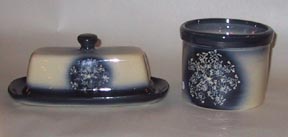 Examples of Cobalt Blue glaze pottery.

Examples of Country Blue glaze pottery.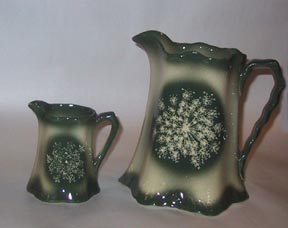 Examples of Green glaze pottery.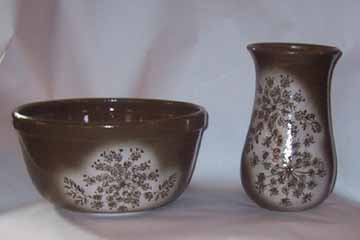 Examples of Brown glaze pottery.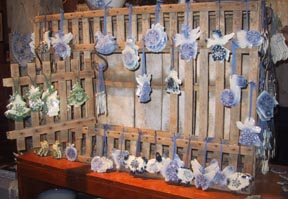 Ornaments are very popular!

The store shelves are full of lovely pieces!

Betty also takes special orders. Visit the store or give her a call at 319-592-3222.